#Dirty Lake Jackson Contractor #Renovation
UPDATE: 6/2/17
This is my story, and I can back everything up. Everything here is public. I want to make my story public.
I'll post the lesson of the story first.
Always pre-screen your contractors.
If I'd done all of the screening I should have before work started, I would have seen these warning signs before sending money via bank wire.
I bought a condominium in Lake Jackson, Texas (Clute)  and wanted to get it remodeled so that I could rent it.
Sure, it wasn't in great shape, but it was certainly livable.
I was working in Utah at the time, and excited to get the remodel underway, so I used a contractor that was referred to me. He'd done work for my brother before and I didn't hear anything NEGATIVE about him. So, after a few phone calls, my contractor, Craig and Lisa, and I had a signed contract and they'd convinced me to send them funds to start work. Contract started 7/14 and was due to be rent ready by 9/1/16.
I have before and after pictures of the condo, showing how it was rentable when he walked in, and other pictures showing how he left my property. Trashed. With a gutted kitchen and no hope of getting it rented.
At the time of this writing, 9/24/16, I'm out $21,000.00 and other than my condominium being rendered unusable, I've got nothing to show for my money. Except for receipts for wire transfers to his wife's bank account.
I've also got records of his wife purchasing items on my home depot account (without my permission). Yes, I gave them permission to buy some items for my project. But, in no way did I intend for that privilege to be used to buy merchandise for other projects.
So, yeah. Due Diligence.
I didn't do mine. I want to help you do yours.
Meet Craig Scott Humphries, of Southern Style Maintenance. (Now Doing Business as P&P Remodeling)
The last I heard, he was in BACK IN PRISON in Houston Texas. Seriously?!!
I can't imagine that showering with robbers and rapist and all around scum-bags is that much fun, but clearly, Craig just can't get enough of it.
When he's not in his state issued orange, he's in Clute or West Columbia, Texas, but I'm told that he likes to "run" to the Dallas area when he gets in trouble.
(He's in Dallas ALOT apparently.)
This is what Craig looks like today:
http://mugshots.com/US-Counties/Texas/Brazoria-County-TX/Craig-Scott-Humphries.131330122.html
This is a picture of his publicly obtained ID.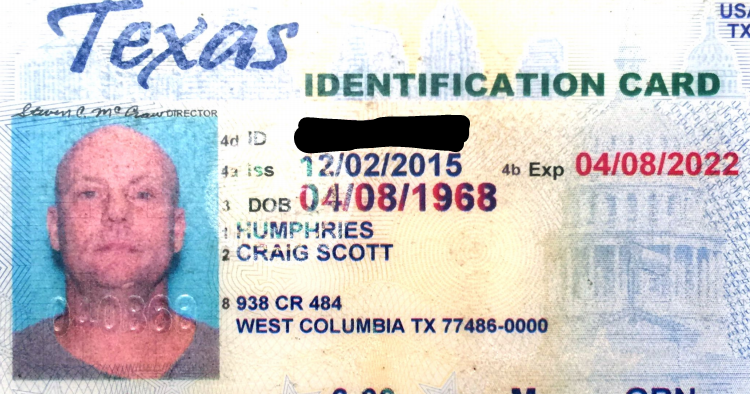 This is from his facebook account. It's an older, more flattering picture.
Craig claimed to be a top notch contractor.
I needed a condo remodeled. I cashed in ALOT of my life savings to buy and renovate it.
Craig must have smelled me coming. I was the perfect mark.
Knowing I was out of town, and that I was trusting everything he said, he'd call every day to give me updates on what he was doing.
He'd even sent me a few pictures of work he'd claimed to have done in the past.
Unfortunately, I have since realized that the pictures he sent me were simply screen captures from the internet. (Screen Captures are cool. So cool in fact that I thought I'd include some below.)
If I could make up a term, I'd use 'predatory christian'(Not unlike Ruben Ledesma Jr. Read more about him at www.rubenledesmajr.org/ ) . Craig fits my definition because he couldn't go more than a few minutes in our first few phone calls without telling me that he was an honest man, and how much he loved Christ, and how I was an answer to their prayers. It's sad really. Yeah. I'm a moron. As you read on,  I'll let you decide if his definition of "honest" matches yours, and if you think that a man of Christ should live this way.
Unauthorized practice of law
Craig also fancies himself a legal master. He says that he went to law school, but because of some trouble that someone got him in, he wasn't able to take the bar.
In my dealings, he claimed to be able to help my friend with a questionable DWI charge but needed some money to start that ball rolling. Yes. He stole that good faith money too, and my friend spent time in jail.
I found out later from his 'wife' Lisa that all of the knowledge he might have about legal matters was acquired during 8 years of prison.
What's the old saying?
"In prison, they all find jesus, and they all become lawyers".
Sigh…
With Proper Due Diligence I would have very easily found this:
HUMPHRIES,CRAIG SCOTT (SID: 06475040)
SID
06475040
Date Last Updated
8/14/2016
SEX
MALE
RACE
WHITE
ETHNICITY
NON-HISPANIC
HEIGHT
6'0″
WEIGHT
195 LBS
EYES
BROWN
HAIR
BROWN
PLACE OF BIRTH
TEXAS
NAME(S)

HUMPHRIES,C S
HUMPHRIES,CRAIG
HUMPHRIES,CRAIG SCOTT (Primary)
SMITH,SCOTT ALLEN

BIRTH DATE(S)
ARREST SUMMARY
| DATE OF ARREST | SEQUENCE CODE | TRACKING NUMBER | AGENCY DESCRIPTION |
| --- | --- | --- | --- |
| 2/16/2000  |  A | 0206323972 | TERRELL PD |
| 1/8/2002  |  A | 9026979371 | MESQUITE PD |
| 1/8/2002  |  B | 0050238906 | LAKE JACKSON PD |
| 7/23/2003  |  A | 906359125X | HENDERSON CO SO ATHENS |
| 4/27/2005  |  A | 9100820342 | BRAZORIA CO SO ANGLETON |
| 10/6/2005  |  A | 9107192770 | DALLAS COUNTY SHERIFFS OFFICE |
| 1/31/2007  |  A | 0104270268 | FORNEY POLICE DEPARTMENT |
| 2/29/2008  |  A | 9134692282 | MESQUITE PD |
| 8/26/2008  |  A | 9174045628 | WACO PD |
| 7/21/2009  |  A | 9134833323 | MESQUITE PD |
Humphries, Craig

04/08/1968

Booked

11/04/2016

Released

01/17/2017

Where

Clute Police Department

Charges

ASSAULT CAUSES BODILY INJURY FAMILY VIOLENCE

INTERFER W/EMERGENCY CALL

PAROLE VIOLATION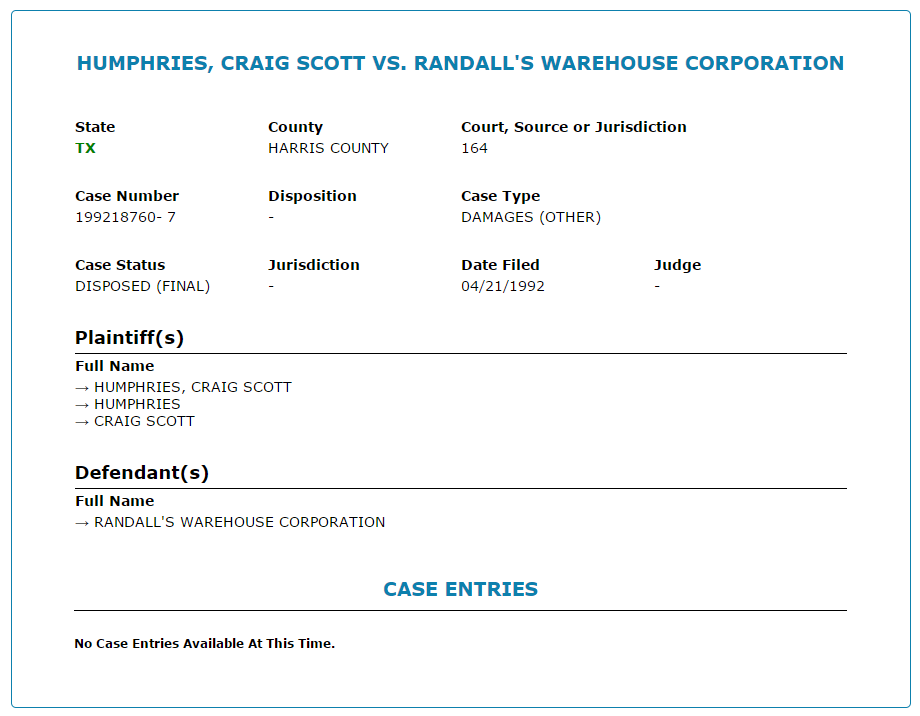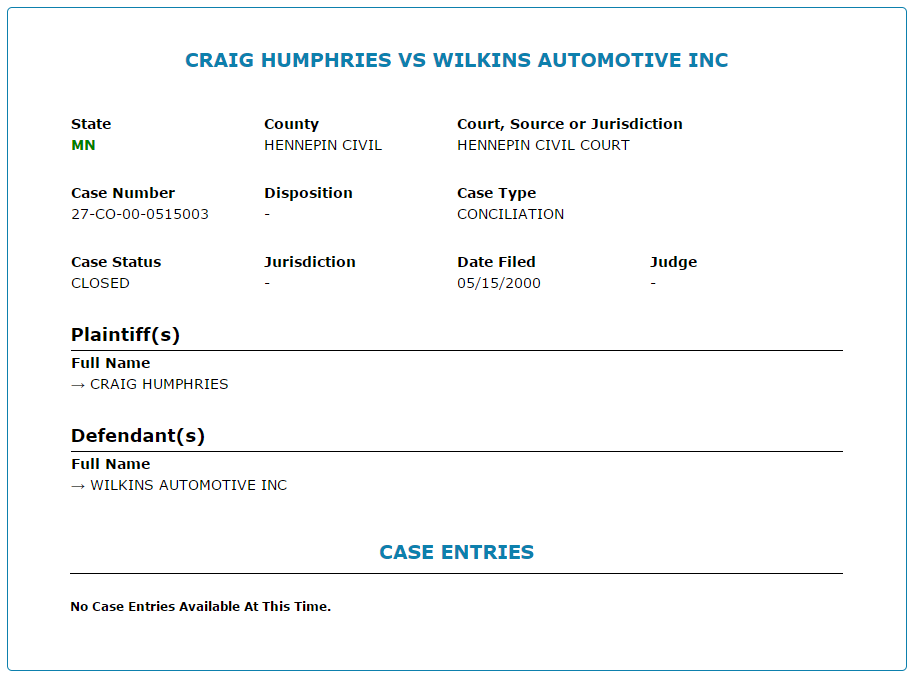 But Wait, there's more.
His accomplice in my scamming is Lisa Petty.
At first, when the contract for work on my condo was signed, Craig represented Lisa as his wife, by referring to her as LISA PETTY HUMPHRIES.
Meet Lisa Petty Humphries: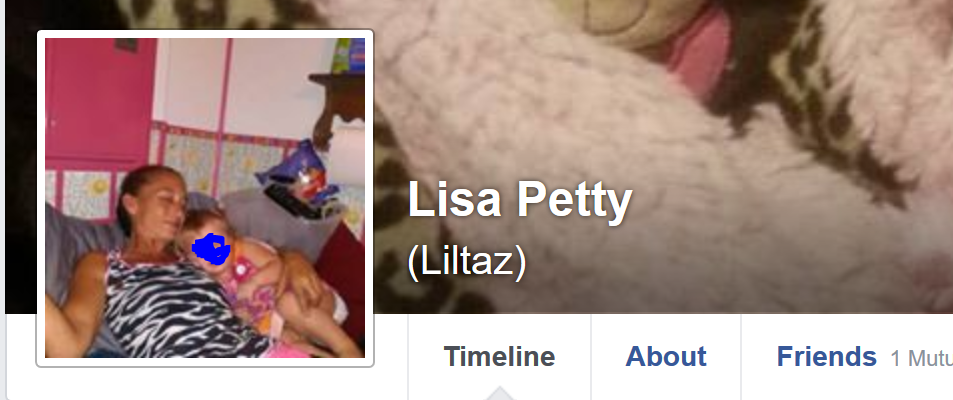 Update: Lisa is currently the second "P" in P&P remodeling in the Lake Jackson area.
She actively uses Varagesale.com to troll for business.
Here is a current picture as far as I know. She's got a smaller 'public' foot print than Craig. You'd need a smaller foot print to steal $21,000.00 I'd think.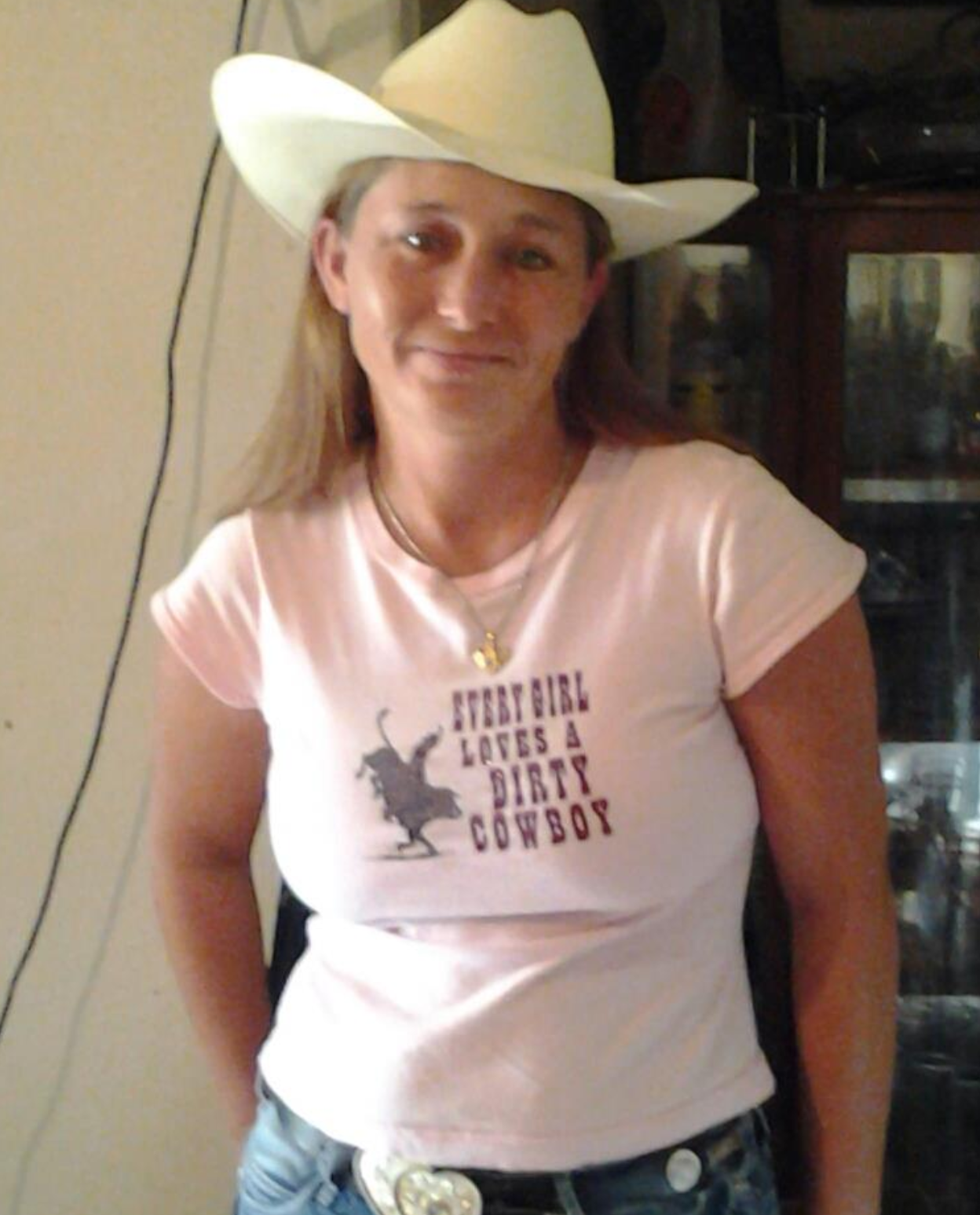 Craig at least lies, and tells me that he'll make this right. Yes, I realize it's all talk. Lisa on the other hand doesn't even bother with stuff like that. She just told me that she'll let her lawyer know to expect me. This, to me sounds like she's VERY versed in this degree of criminal activity. I mean, we all run a stop sign, or drive too fast. But, this is the big leagues of crime I think. Well, it is to me. I mean what kind of lawyer can she possibly have that will try to defend this? I'd think that any lawyer worth their salt would just say, "Hey, maybe you should just give his money back. That's all he really wants!"
Later, during the scam, Craig told me that our contract was no longer valid, because he'd represented Lisa as his wife because of plans to marry in November. Since then, he claims that she is married to another man and she took the money (I know she took the money. I have wire transfer receipts in her name).
I'm certain that this saga will continue.
Meanwhile, I'm looking for a non-felon contractor who actually can remodel my condominium. Let me know if you know anyone.
<< UPDATE>>
Lisa told me that she'd never been in trouble before.  Lol. Looks like she's a liar too.
Leave it to me to give someone the benefit of the doubt.
Maybe she didn't know she had a rap sheet this long? She could FORGET that she's gone to jail this often, right?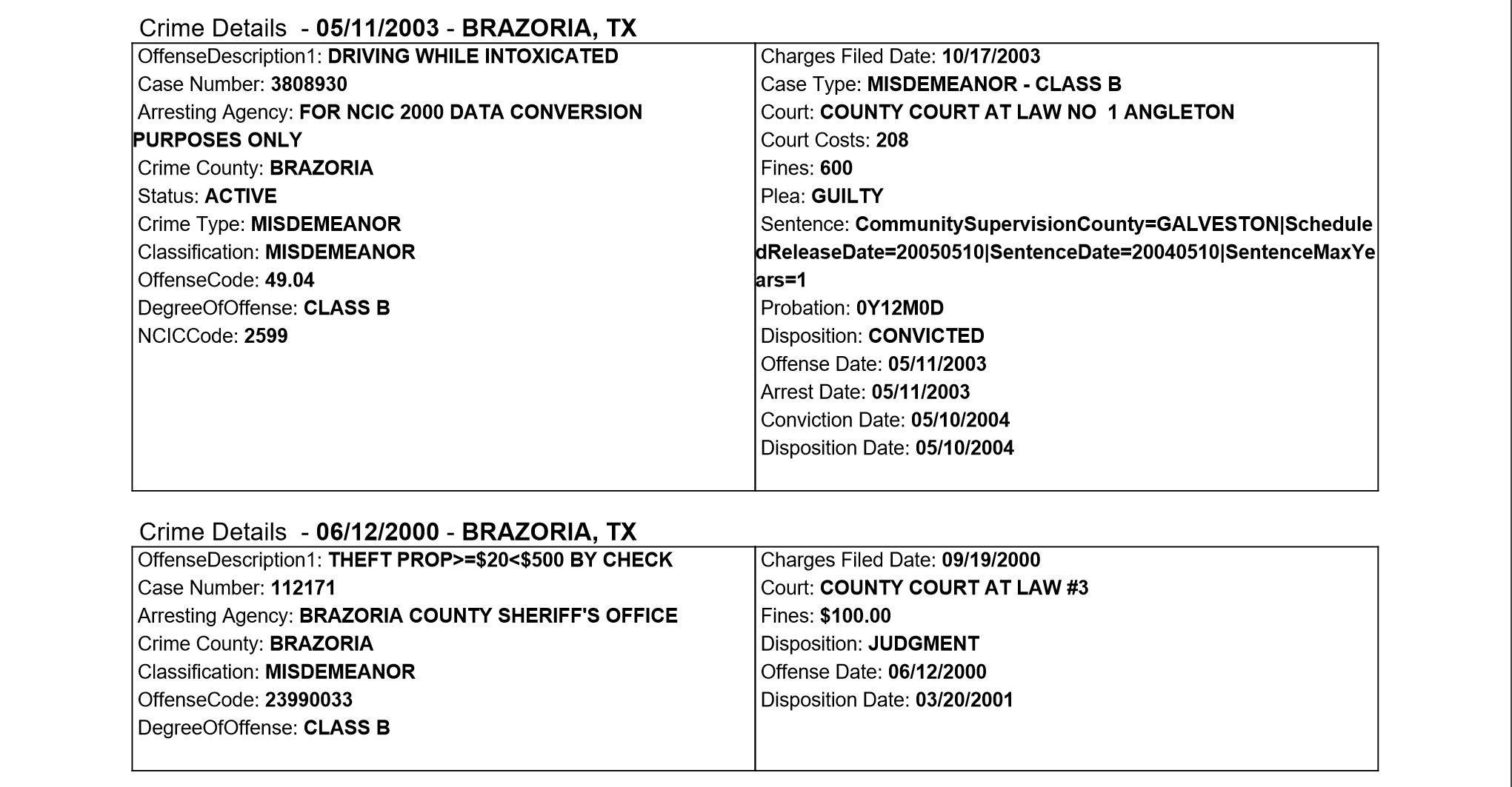 Seems that the list of victims is getting longer. That makes me sad.
Why is it that just contracting the work, and doing it, is such a foreign thought to these people?
The last I heard, the "Humphries" name is so soiled by Lisa and Craig, that they are using the business name P&P Remodeling and are living near Clute. But, who really knows.
Lisa might be using the last name Paz. But, I don't know. I don't watch television like I used to. But, on the crime shows, criminals use aliases from names they've had before.
So, Watch out for Lisa Paz. Married in 1992, divorced in 1996. But, probably held on to the ID.
Latest Update –  3/14/17
So, Lisa says that Craig is still in jail and that they aren't married and that they aren't together, but she still has 'engaged' on her profile.
She insists that Craig set her up. I told her that if she'd turn states witness against him, she could probably keep him in jail.
I started to follow her and her father on Varage sale trying to warn potential victims of what happened to me and some others. The response is going well.
Except for lisa and her dad. I'm sure they are feeling the loss of business.
Lisa finally contacted me to ask what 'reasonable' amount of money it would take to make this stop. I told her that I'm not looking for interest or necessarily any punishment. How about she just pay me back what she stole from my retirement fund. That's pretty simple I think. $21,300.00 is a very reasonable amount of money for me.
I finally got the printed receipts back from Home Depot itemizing the $>8k worth of materials that they illegally charged on my account. Craig's mom and dad must be sooooo proud of him. They've raised a thief. But, sadly he's not really good at it. A good thief goes undetected. Craig steals right in front of the victims, then he runs.